ANCHORAGE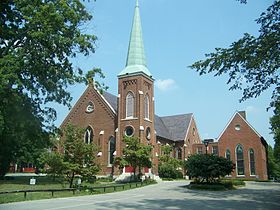 Anchorage is in eastern Jefferson County. The population was 2,264 at the 2000 census. It is one of the wealthiest cities in Kentucky, and one of the more affluent suburbs of Louisville. – wikidpedia
Anchorage thrives beneath a canopy of oak and magnolias. Here historic homes, country estates, and smaller homes sit side by side. In spring neighbors walk, bike, or jog past flowering dogwoods, forsythias, jonquils, and tulips. Citizens, young and old, involve themselves with theatre groups, city government, and community school projects. Anchorage – a community dedicated to family, neighbors, its school, the environment, its pets, and horses – is more than a place to drop anchor. Anchorage is a safe harbor: a twenty-year stay is common; fifty years is not uncommon. – cityofanchorage.org
CHEROKEE TRIANGLE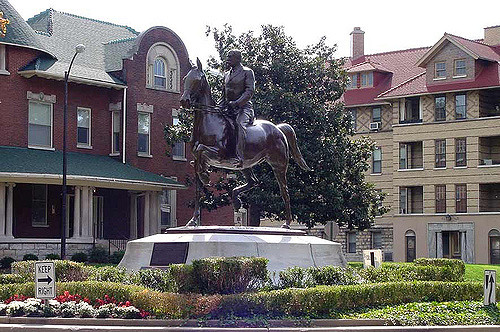 The Cherokee Triangle is a historic Louisville neighborhood known for its large homes displaying an eclectic mix of architectural styles. – Wikipedia
The Cherokee Triangle Historic District is a vibrant neighborhood two miles from the center of downtown Louisville. Adjacent to a dynamic commercial district, residents are within walking distance of a diversity of coffee shops, restaurants, movie theatres, boutiques, antique stores, and amenities like the hardware store, grocery and book sellers. Mature trees, some one hundred years old, line the streets, providing shade and beauty. Historic homes reflecting an eclectic mix of architectural styles dot the preservation district. Styles include Italianate, Second Empire, Queen Anne, Richardsonian Romanesque, Neoclassical, Tudor Revival, Beaux Arts, and many more. Nearby, Frederick Law Olmsted's Cherokee Park and Willow Park serve as an urban oasis for bike riding, walking, sledding and picnics. Begun as an early suburb of Louisville, the Cherokee Triangle reflects the successful efforts of this neighborhood to preserve its thoughtful historic design while still providing a cosmopolitan and forward-thinking place where Louisvillians can live, work and play. – cherokeetriangle.com
CRESCENT HILL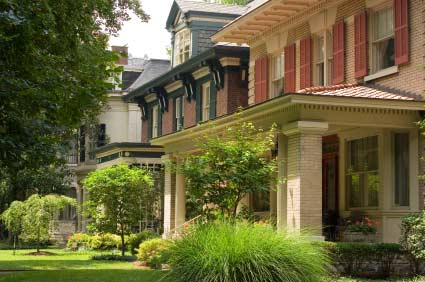 Crescent Hill is a neighborhood four miles east of downtown Louisville. This area was originally called "Beargrass" because it sits on a ridge between two forks of Beargrass Creek. – Wikipedia
CRESTWOOD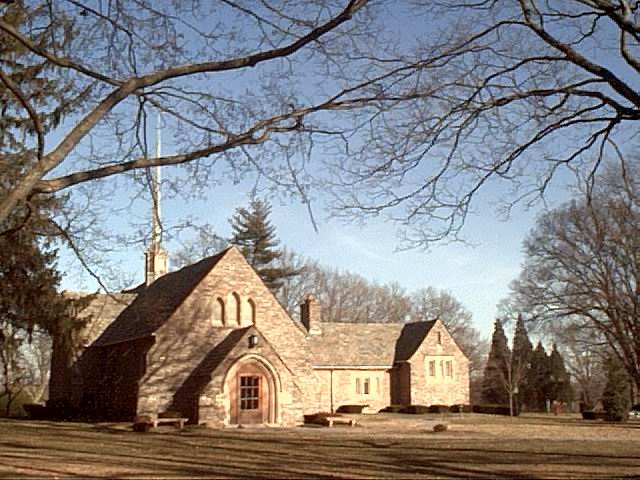 Crestwood is in Oldham County just outside Louisville's Northeast End. The population was 1,999 at the 2000 census. CNN listed it as the 52nd best place to live in America in 2005. – Wikipedia

DOWNTOWN LOUISVILLE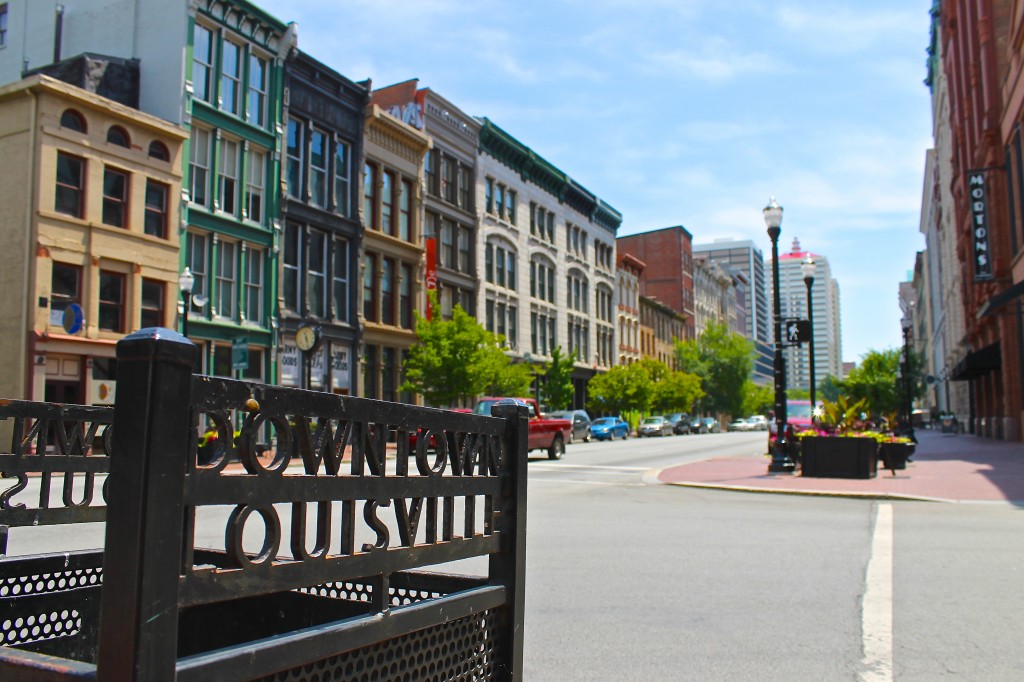 Downtown Louisville is the largest
central business district
in the Commonwealth of
Kentucky
and the urban hub of the
Louisville
Metropolitan Area. Its boundaries are the
Ohio River
to the north, Hancock Street to the east, York and Jacob Streets to the south, and 9th Street to the west. As of 2000, the population of Downtown Louisville was 2,575. – Wikipedia
FAIRDALE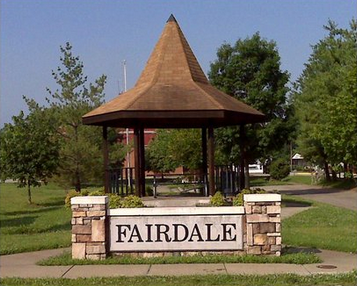 Fairdale is in southern Jefferson County. The population was 7,658 at the 2000 census. – Wikipedia
HIGHLANDS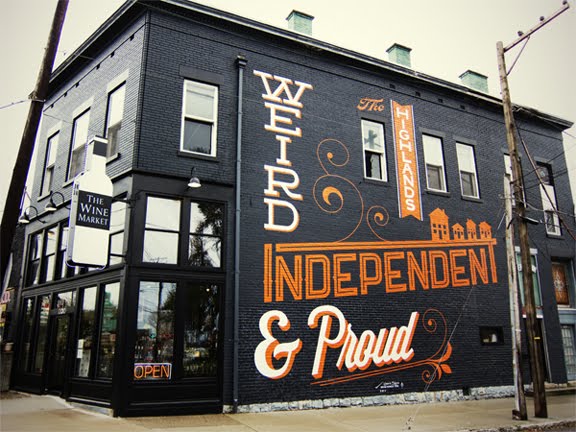 The Highlands is an area in Louisville, Kentucky which contains a high density of nightclubs, eclectic businesses, and many upscale and fast food restaurants. – Wikipedia
Often referred to as "The Strip" or "Restaurant Row," the Highlands in Louisville is best known for its eclectic local shops, restaurants, bars, and nightclubs. In fact, the three mile stretch of Bardstown Road and Baxter Avenue that intersects the Highlands has the highest density of bars and restaurants in Louisville.
Houses furthest from downtown are generally sold as single-family homes, and houses closer to downtown are typically separated into apartments for rent. The Highlands covers a lot of land, there are neighborhood pockets within The Highlands. Ask around to find the area right for you. – Louisville.about.com
HIKES POINT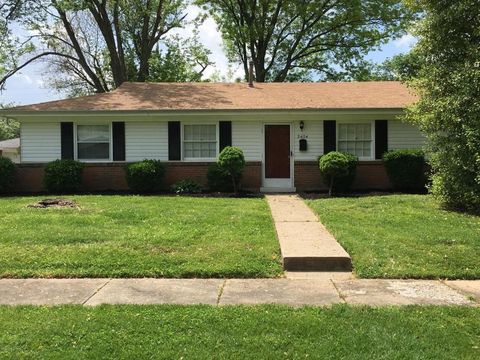 Hikes Point is a neighborhood in eastern
Louisville
. Its boundaries are
I-264
to the north, Breckenridge Lane to the west, and irregular boundaries to the other sides. – Wikipedia
HURSTBOURNE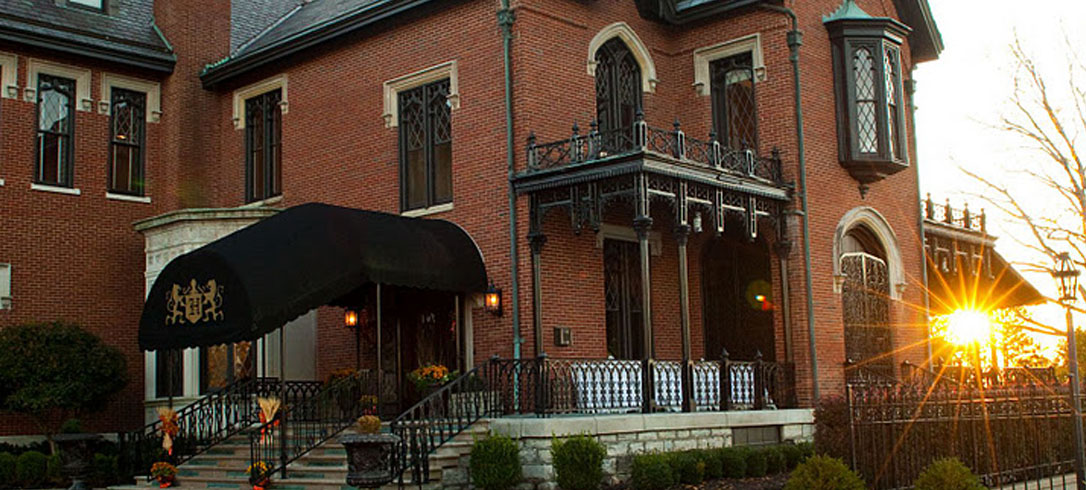 Hurstbourne is bounded by Shelbyville Road to its north, Hurstbourne Parkway and the
City of Jeffersontown
to its east,
I-64
to its south, and
Oxmoor Farm
and
Oxmoor Center
to its west.
The area surrounding the intersection of I-64 and Hurstbourne Parkway can be considered an edge city to Louisville, with office parks, shopping centers, and an industrial park all concentrated within a few blocks of the parkway, and residential neighborhoods further off, all on land that was largely undeveloped 40 years earlier. – Wikipedia
JEFFERSONTOWN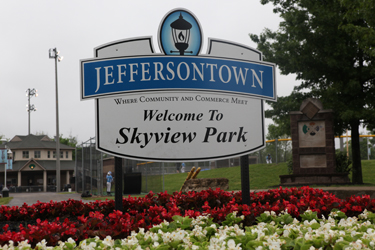 Jeffersontown is in southeast
Jefferson County
. The population was 26,595 at the
2010 U.S. census
.
It is a major suburb of
Louisville
: when the Louisville Metro government was established in 2003, Jeffersontown remained an independent city. It is the metro area's third largest municipality outside of Louisville. – Wikipedia
LAKE FOREST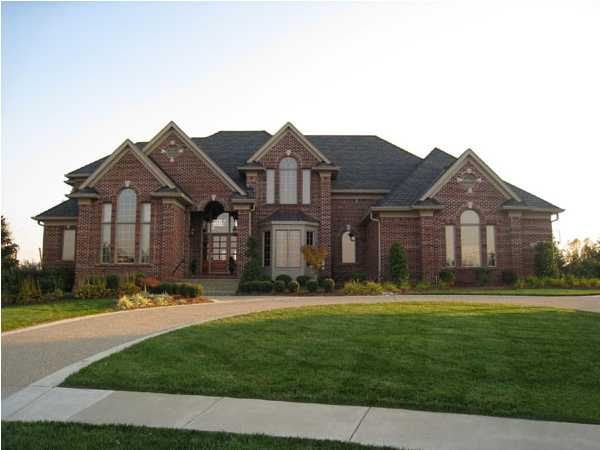 Lake Forest is one of the Louisville area's most prestigious communities. What began over thirty years ago is currently a community of 1700 homes and still growing. Lake Forest is located approximately twenty minutes east of downtown Louisville in Jefferson County.
Within the brick and stone entrances, you will find wide boulevards with beautiful landscaping and luxurious homes. The community has many amenities such as a spacious lodge, swimming pools, tennis and volleyball courts, nature trail, playgrounds, a soccer field and social activities. We also have a beautiful private country club within our community that features an Arnold Palmer championship golf course, tennis courts, swimming pool and a wonderful clubhouse. – lakeforestky.com
MIDDLETOWN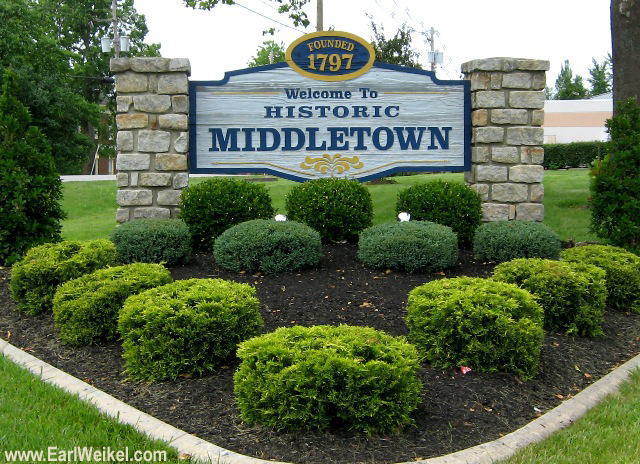 Middletown is in eastern
Jefferson County
and a neighborhood of
Louisville
. The population was 7,218 at the
2010 census
. – Wikipedia
Eastern High School
is located in Middletown. The city is also home to the main campus of the largest church in the state (and one of the country's largest Protestant churches), the
Southeast Christian Church
. – Wikipedia.
Not only is this wonderful city filled with over 200 years of history, it is also the home to many unique shops, restaurants, and businesses. Whether you enjoy strolling through a Historic District of restored homes and businesses, or you prefer the hustle and bustle of a busy town, Middletown has something for everyone.
Middletown is a rapidly changing community, but has maintained that small town charm. Located twelve miles east of downtown Louisville in eastern Jefferson County, the city was chartered in 1797 and is believed to be named for being the "middle town" between Louisville and Shelbyville. Now, as part of Metro Louisville, Middletown has become an oasis for those wishing to shop and dine in a one of a kind atmosphere. – cityofmiddletownky.org
MT. WASHINGTON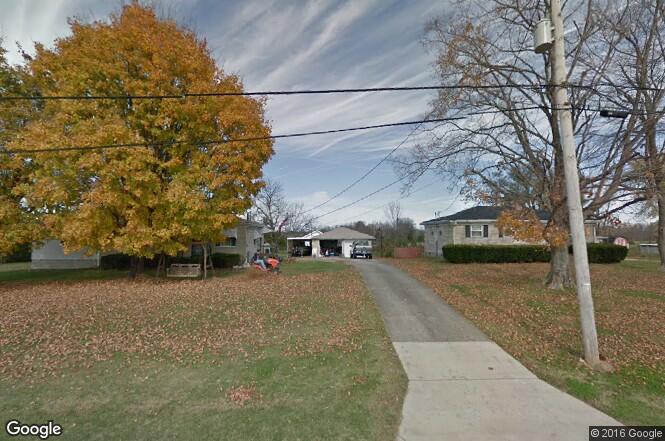 Mount Washington is in northeast
Bullitt County
. The population was 9,117 at the
2010 census
. The city is one of several surrounding
Louisville
that have experienced a sharp rise in population in the past three decades, becoming a commuter town. – Wikipedia Mount Washington is a vibrant and thriving city of well over 14,000 people. Mount Washington recently received recognition as one of the safest communities for children and families in Kentucky. The town's Bullitt East High School was named a "school of distinction," ranked in the top 10 performing schools in Kentucky. Volunteer organizations such as the Lions and Lioness clubs, sponsor both the fall and spring town festivals, and help lead the way to a successful community. Active organizations, top notch schools, forward-looking city government leadership and a devoted group of citizens who respect our towns history bodes well for a bright future for the City of Mount Washington. – mountwashingtonky.org
OLD LOUISVILLE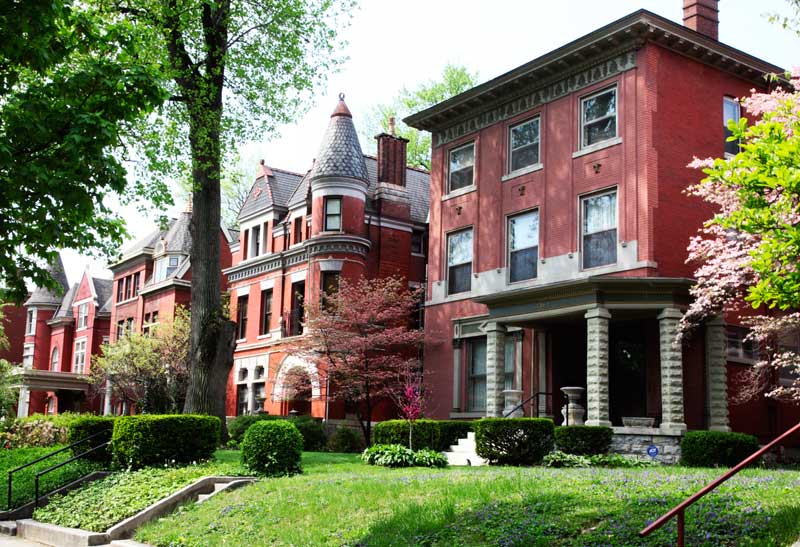 Old Louisville is a
historic district
and neighborhood in central
Louisville
. It is the third largest such district in the United States, and the largest
preservation
district featuring almost entirely
Victorian architecture
. It is also unique in that a majority of its structures are made of brick, and the neighborhood contains the highest concentration of residential homes with
stained glass windows
in the U.S. Many of the buildings are in the
Victorian-era
styles of
Romanesque
,
Queen Anne
,
Italianate
, among others; and a large number of blocks have had few or no buildings razed. There are also several 20th-century buildings from 15 to 20 stories.
Old Louisville consists of about 48 city blocks and is located north of the
University of Louisville
's main campus and south of Broadway and
Downtown Louisville
, in the central portion of the modern city. The neighborhood hosts the renowned
St. James Court Art Show
on the first weekend in October.
Despite its name, Old Louisville was actually built as a suburb of Louisville starting in the 1870s, nearly a century after Louisville was founded. It was initially called the Southern Extension, and the name Old Louisville did not come until the 1960s. Old Louisville was initially home to some of Louisville's wealthiest residents, but saw a decline in the early and mid-20th century. Following revitalization efforts and
gentrification
, Old Louisville is currently home to a diverse population with a high concentration of students and young professionals. – Wikipedia
PEWEE VALLEY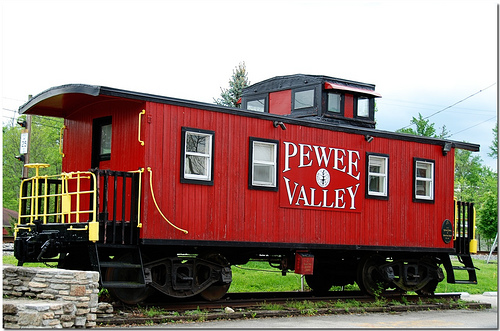 Pewee Valley is in Oldham County. The population was 1,436 at the time of the 2000 U.S. Census. –
Wikipedia
PLAINVIEW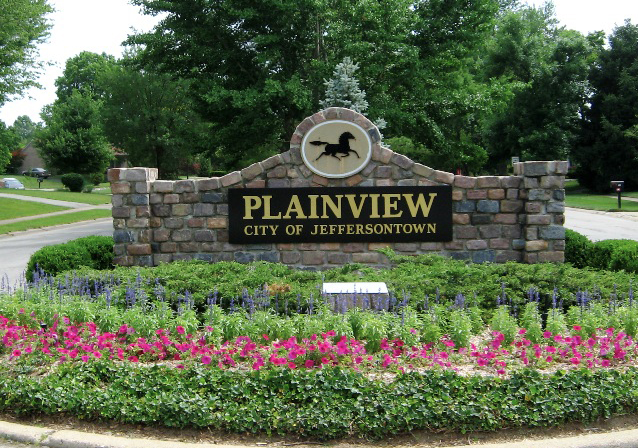 Plainview is a neighborhood in the city of Jeffersontown and is located on the former site of the Plainview Dairy Farm. It is a Planned Unit Development which includes housing, workplaces, and shopping within a single development. Plainview is located between
I-64
and Shelbyville Road east of Hurstbourne Lane. The Plainview community has many amenities; such as the Swim & Tennis Center, where there is a swim team, with competitions throughout the year. There is also a yearly
yard
sale. – Wikipedia
PROSPECT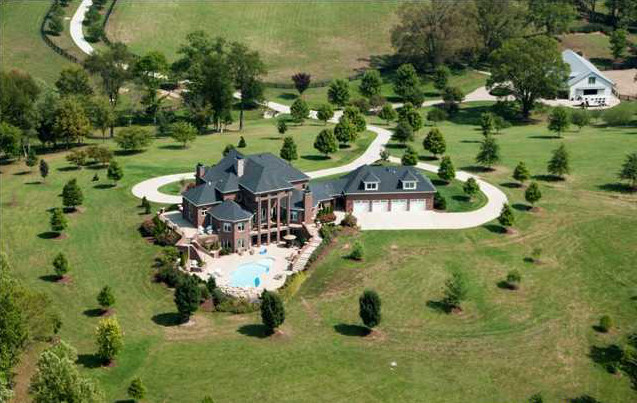 Prospect is in
Jefferson
and
Oldham
counties. The Jefferson County portion is a part of the
Louisville Metro
government. The population was 4,657 at the time
2000 census
. It is one of the wealthiest communities in Kentucky. – Wikipedia Prospect's modern-day origin is based on the combined developments of Hunting Creek subdivision, Hunting Creek Country Club, and Fox Harbor subdivision. Those individuals who first pioneered this area were genuinely concerned over being able to control the type of urban sprawl that had been witnessed since the mid-1960s. They wanted an area that continued to maintain the natural beauty that surrounded them and restrict over-commercialization.
The city of Prospect was incorporated in 1974 and applied for and received a Fourth Class city designation by the Commonwealth of Kentucky in 1979. That status allowed Prospect to create its own city government and provide specific city services that make Prospect a desirable area for many individuals and families to live.
In 2005, the city of Prospect became a Third Class city. This designation gives the final authority for development within the city limits to the City. Citizens are members of the Mayor's Advisory Council, Forestation Board, Ethics Committee, Parks and Recreation Committee and Library Committees. – prospectky.us
SPRINGHURST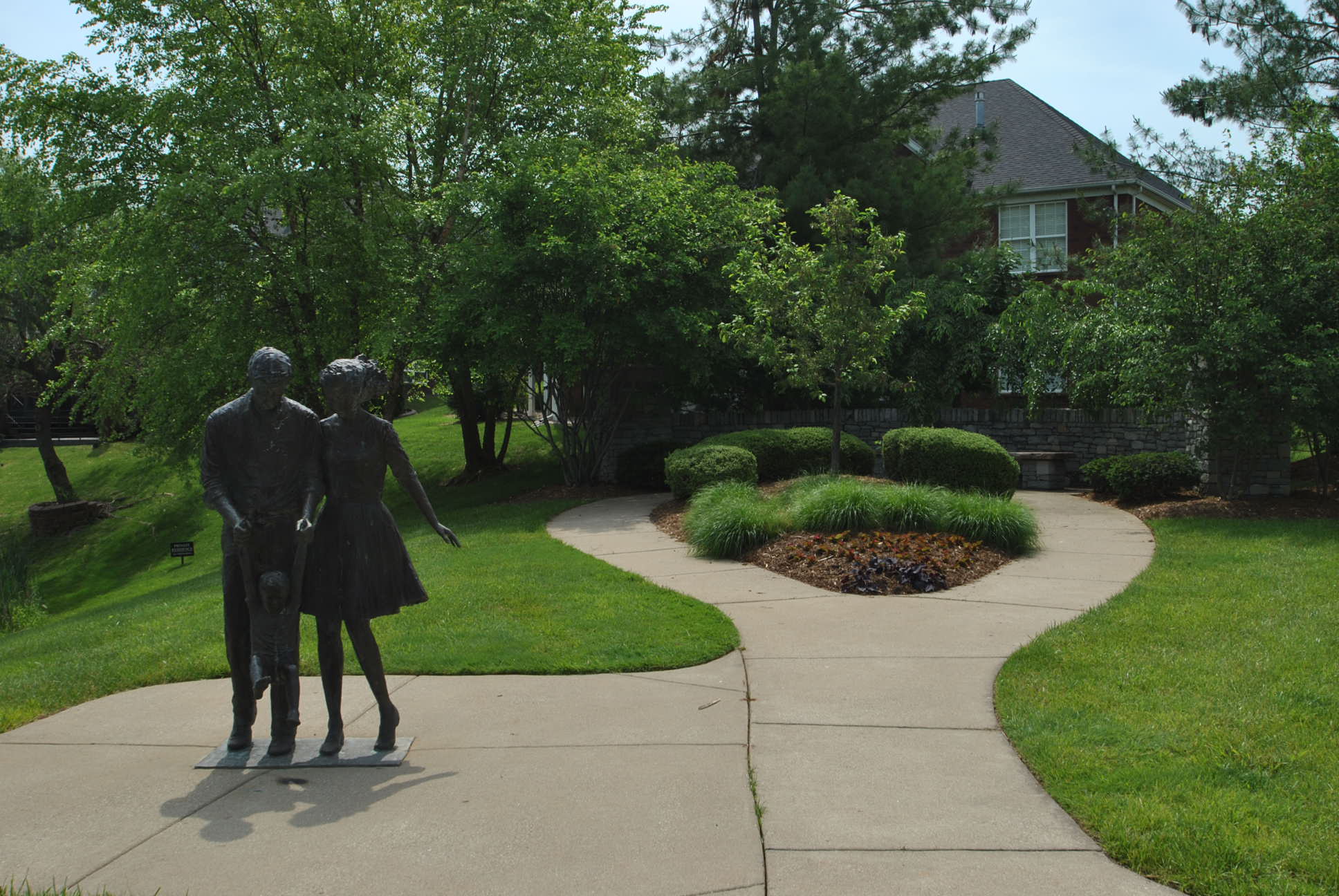 Springhurst is a large, unincorporated area in Northeast
Louisville
. Developed heavily in the 1990s, it is now considered an
edge city
of Louisville, and is home to one of the largest shopping areas in the city, with the largest concentration of shops along the
Gene Snyder Freeway
from Westport Road to Ballardsville Road. Large residential areas also exist on either side of the shopping areas.
Its approximate boundaries are Brownsboro Road (KY 22) to the North, Hurstbourne Parkway to the West, Westport Road to the South, and the incorporated city of
Fincastle
to the East. Around 15,000 people live in the Springhurst area. – Wikipedia
ST. MATTHEWS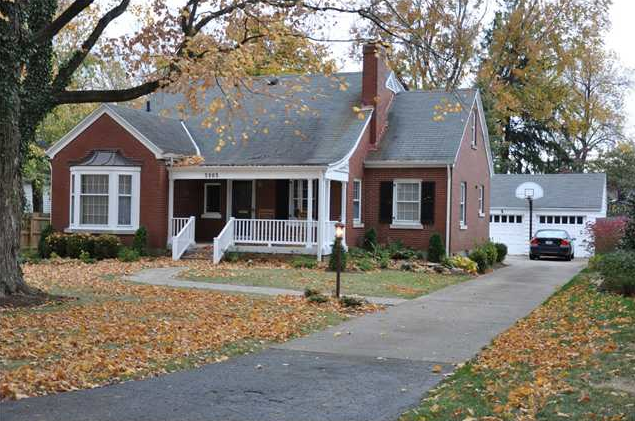 St. Matthews is a
city
in eastern
Jefferson County
. It forms part of the
Louisville Metro
government but is separately incorporated as a
home rule-class city
. The population was 15,852 at the
2000 census
, making it the 20th-largest city in the state.
St. Matthews is one of the state's major shopping areas, home to the second- and fifth-largest malls in Kentucky (
Mall St. Matthews
and
Oxmoor Center
), along with many smaller shopping centers along Shelbyville Road. – Wikipedia